Eroxon® is clinically proven
Eroxon®'s safety, efficacy and speed of onset are clinically proven, as demonstrated in two Phase 3 clinical trials in Europe and the US.
These trials provided the basis of the EU CE mark and UKCA regulatory approvals, meaning that Eroxon® is approved as a Class 2 medical device in the EU and UK for the treatment of ED and is available without a doctor's prescription.
The clinical data was rigorously reviewed as part of the European MDR regulatory approval process for CE marking. The trials also formed the foundation of Eroxon®'s regulatory application to the US which is now approved by FDA for the OTC sale in the US Market.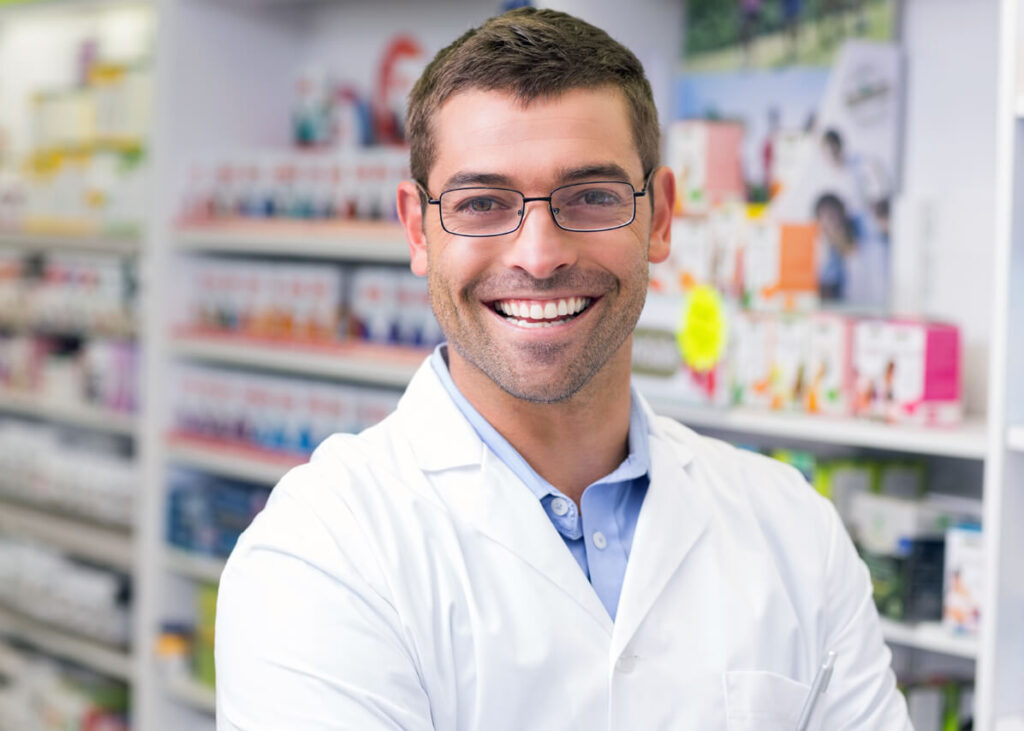 Clinical trial results
In both trials, men using Eroxon® showed significant improvement from their baseline ED levels across all measures, with the response increasing in line with the severity of their ED.
Both clinical trials established that Eroxon® met and exceeded the Minimal Clinically Important Difference "MCID". ( Rosen et al 2001). The MCID is an outcome measure that would be noticeable to a person using the product and be of clinical relevance.
An overall MCID of a 4-unit change over baseline using the IIEF-EF (International Index of Erectile Function – an internationally recognised and fully validated standard used in ED clinical trials) is used by leading experts and regulatory bodies as a threshold for success in ED clinical studies.
First phase 3 trial with Eroxon® (FM 57)
 FM 57; was a 12-week multi-centre study of 250 men with ED using Eroxon® in nine European countries.
Subjects were monitored for four weeks before using the treatment to establish the extent of their ED pre-treatment, which was then used as a baseline for the trial. Over the 12-week period of using Eroxon®, ED levels were assessed – while also examining factors like safety and speed of action – and compared to the subjects' baseline.
Over the course of the study 63% of men using Eroxon® met or exceeded the MCID with a slight improvement over time. 60% of product uses led to an erection within 10 minutes of application. At 12 weeks, men using Eroxon® showed significant improvement from baseline across all measures demonstrating Eroxon®'s efficacy in treating ED.
The study also showed an excellent safety profile for the product. Out of over 5000 intercourse attempts reported local side effects were minimal – 1% of men and 0.4% of their female partners.
Second phase 3 trial with Eroxon® (FM 71)
FM71 was designed to meet the recommendations of the US Food and Drug Administration (FDA) and was conducted in three European countries and the US.
96 subjects used either Eroxon® or a comparator product (a well-known prescription oral medication) for a 24-week period. Efficacy, safety and onset of action were assessed at various points and at 24 weeks.
The study met its primary endpoint of exceeding the IIEF-EF MCID of a four-unit change in 24 weeks and the secondary endpoint of speed of onset. The results, presented at the European Society for Sexual Medicine (ESSM) Congress in 2023 demonstrated that Eroxon® was clinically effective in 61% of patients with ED at 24 weeks.
The study confirmed the excellent safety profile for the product. Reported local side effects were minimal – 2% of men. No local side-effects were seen in any female partners with Eroxon®.
Excellent safety profile
The clinical trials show that Eroxon® has an excellent safety profile for both the man and their partner. Eroxon® is a drug-free gel applied directly to the head of the penis, Eroxon® benefits from no known drug interactions and a very low occurrence of local side effects.
In around 5,000 intercourse attempts in the two clinical studies, local side-effects in men and their female partners were minimal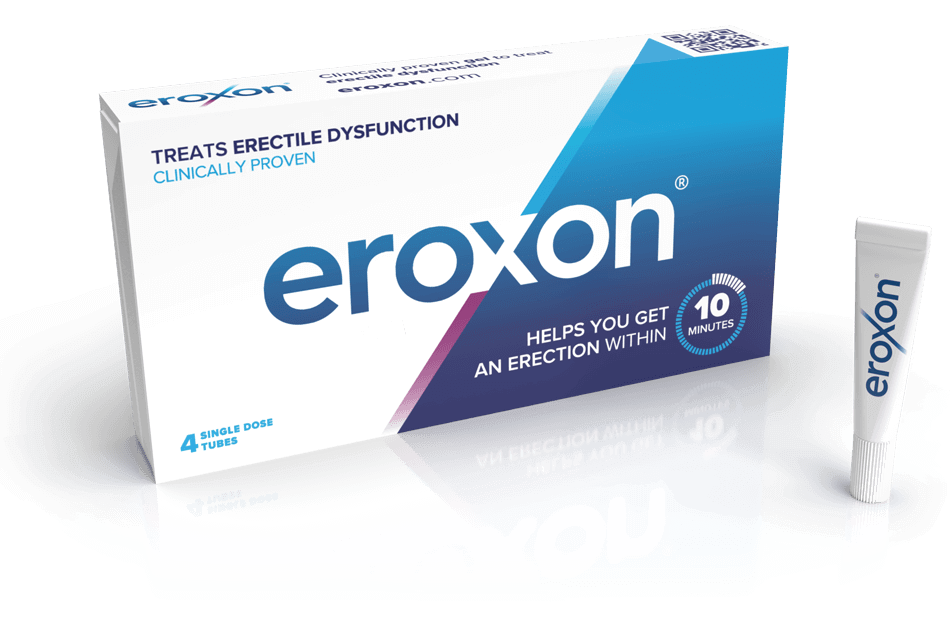 Eroxon® is MDR approved
Eroxon® has been approved in the EU under the EU Regulation on Medical Devices ("the MDR") for the treatment of ED. This pan-European legislation governs the manufacture and supply of medical devices, and lays out stringent legal requirements for device performance, safety, and quality.
A device authorised under the MDR – as Eroxon® is – has undergone clinical evaluation and is proven to be safe and effective for its intended use. MDR approval also means that the manufacturer has established a rigorous Quality Management System.
Download the poster presented at the 2023 Conference from the European Society for Sexual Medicine
David Ralph et al "MED3000, a clinically proven, fast-acting topical product for Erectile Dysfunction with the prospect of being the first globally available OTC treatment for ED" (MED3000 is the codename used when Eroxon® was in the research stage)
Download the clinical data for Eroxon®
Further in-depth information and results of the two Eroxon® clinical trials.
FAQ's
Eroxon® is classed as a medical device. What does that mean?

Is Eroxon® clinically proven?

What is the MCID?

How does Eroxon® work?

What is the active ingredient in Eroxon®?

Does Eroxon® have any side-effects?