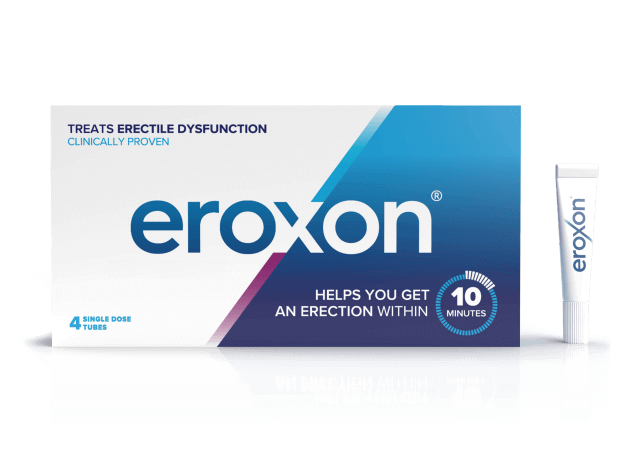 A novel alternative treatment for Erectile Dysfunction
Eroxon® gel is a new, clinically proven alternative to oral PDE5i's that healthcare professionals can recommend for the treatment of erectile dysfunction (ED). Eroxon® gel represents the first novel advance in treatment for ED in a decade to help the many men with ED whose needs are not met.
Unique benefits of Eroxon®
Fast-acting, helping to achieve an erection within 10 minutes

Available without a prescription

Excellent safety profile and no known drug interactions

Can involve the partner in treatment and easy to use
These benefits are underpinned by the following
Clinically proven in two Phase 3 trials

Approved under the EU MDR and the UKCA procedure in Europe and the UK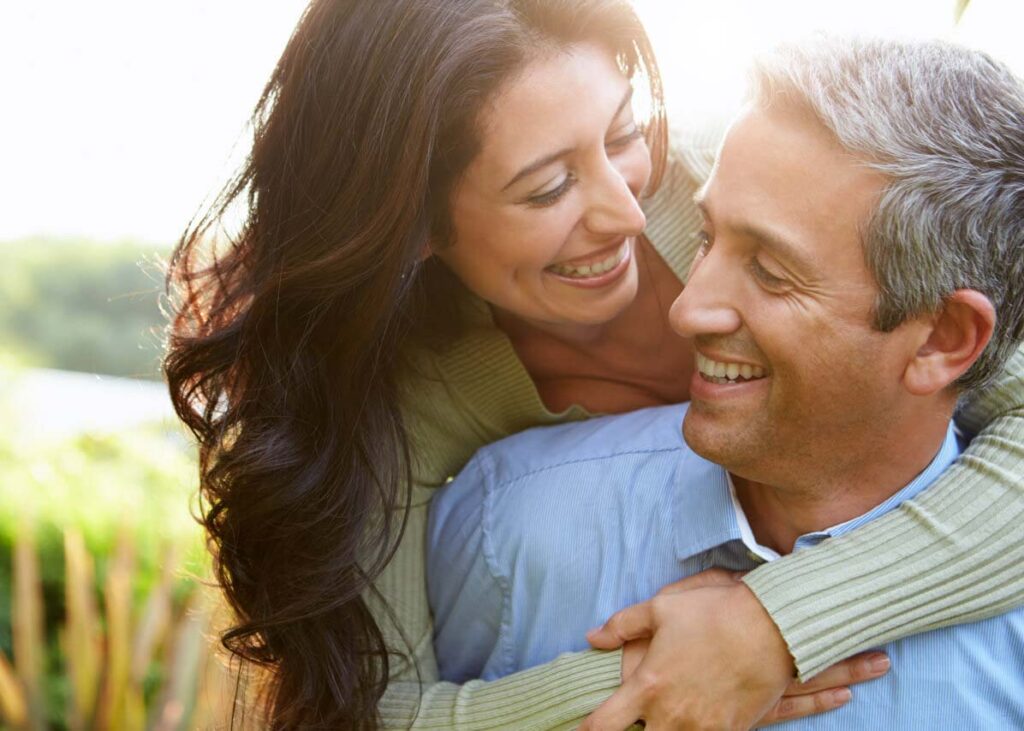 Limitations of current first-line treatment options
Current on-demand, first-line treatments for ED in the form of oral PDE5i's cannot be taken in combination with a number of medications, such as nitrates for cardiovascular disease. In its guidance on the use of oral PDE5i's the National Institute for Health and Care Excellence (NICE) in the UK states that they should not be prescribed to men taking nitrates.
They also typically take at least 30 minutes to one hour to work; this requires planning and patience from the man and his partner, which stand in the way of intimacy and spontaneity, and can put undue pressure on couples.
1 in 5 times an on-demand oral PDE5i's is taken this does not lead to an intercourse attempt1.
Many men and their partners are dissatisfied with oral PDE5i's, with estimates that as many as one in two discontinue use after one year.2 Many men with ED are either not diagnosed or not on treatment
Still too few men experiencing ED seek help from healthcare professionals and, of those who do, fewer still receive treatment. Embarrassment, denial, reticence, and lack of awareness alone are sufficient to prevent someone from seeking help.
Partners wishing to be supportive and solutions-oriented are hindered by these compounding factors as only the sufferer can be prescribed the treatment.
Eroxon® gel represents the first novel advance treatment for ED in a decade. By recommending Eroxon®, healthcare professionals can help men and their partners restore intimacy and spontaneity to their lives – quickly, and easily.
FAQ's
How often can Eroxon® be used?

How to use Eroxon®?

What types of ED can, and can't, Eroxon® treat?

What is the difference between Eroxon® and oral PDE5i's?

Is Eroxon® clinically proven?
References:
1Ipsos research conducted on behalf of Futura in the US, 2022
2Corona G. et al, "First-generation phosphodiesterase type 5 inhibitors dropout: a comprehensive review and meta-analysis", Andrology, 2016, 4, 1002–1009
3 Jannini et al – Health-related characteristics and unmet needs of men with erectile dysfunction: a survey in five European countries, J Sex Med, 2014 Jan.
Where is Eroxon® available?
Eroxon® is approved without prescription in the EU and UK and is expected to receive a similar regulatory status in many other parts of the world.
Find out more about the product's availability and to enquire about Eroxon® in the EU