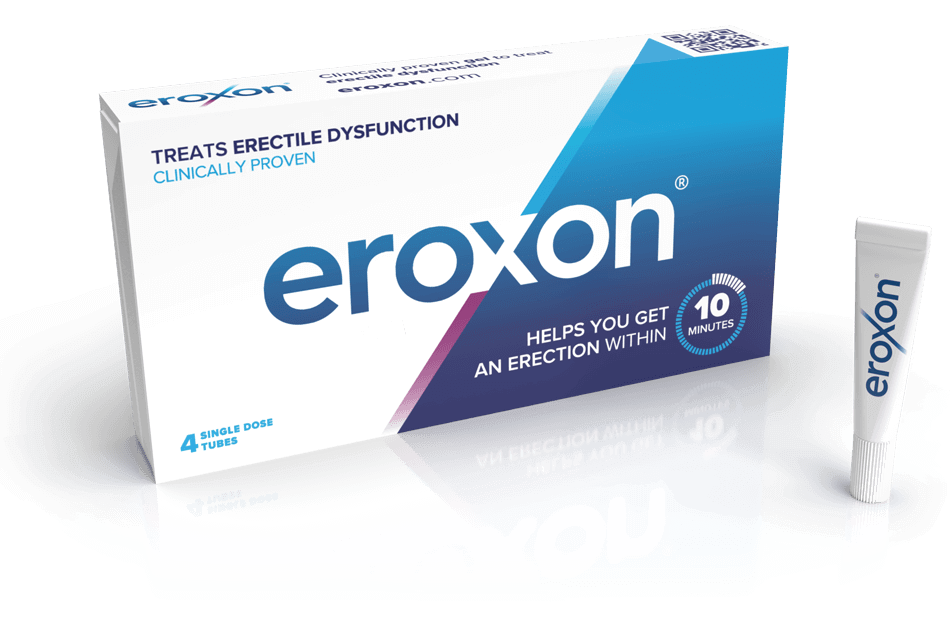 About Eroxon?
Eroxon® gel is a new, clinically proven alternative to oral PDE5i's that healthcare professionals can recommend for the treatment of erectile dysfunction (ED).
This novel treatment for ED is available without prescription in the EU and UK. Eroxon® offers an excellent safety profile with no known drug interactions. Eroxon® comes in the form of a pleasant and easy-to-use clear gel applied locally. The user or their partner can apply the gel.
Discover more about how you can help men with ED restore intimacy and spontaneity to them and their partner's sex lives with Eroxon® gel.
Mode of action kick-starts normal physiology

Eroxon® gel has a unique evaporative action that stimulates the nerve endings on the glans of the penis, leading to increased blood flow and erections within 10 minutes.

Phase-3 clinical data in Europe and the US

Eroxon®'s safety and efficacy are clinically proven in two phase-3 clinical trials in Europe and the US, and is approved in the EU, the UK and the US for the treatment of ED.

Excellent safety profile

Eroxon® is safe for use by both the man and their partner. It has an excellent safety profile with no known drug interactions, which makes it a great option to try first in the treatment pathway.

Approved under the MDR EU rules

Eroxon® has been approved in the EU under the EU Regulation on Medical Devices ("the MDR") with its stringent legal requirements for device performance, safety, and quality.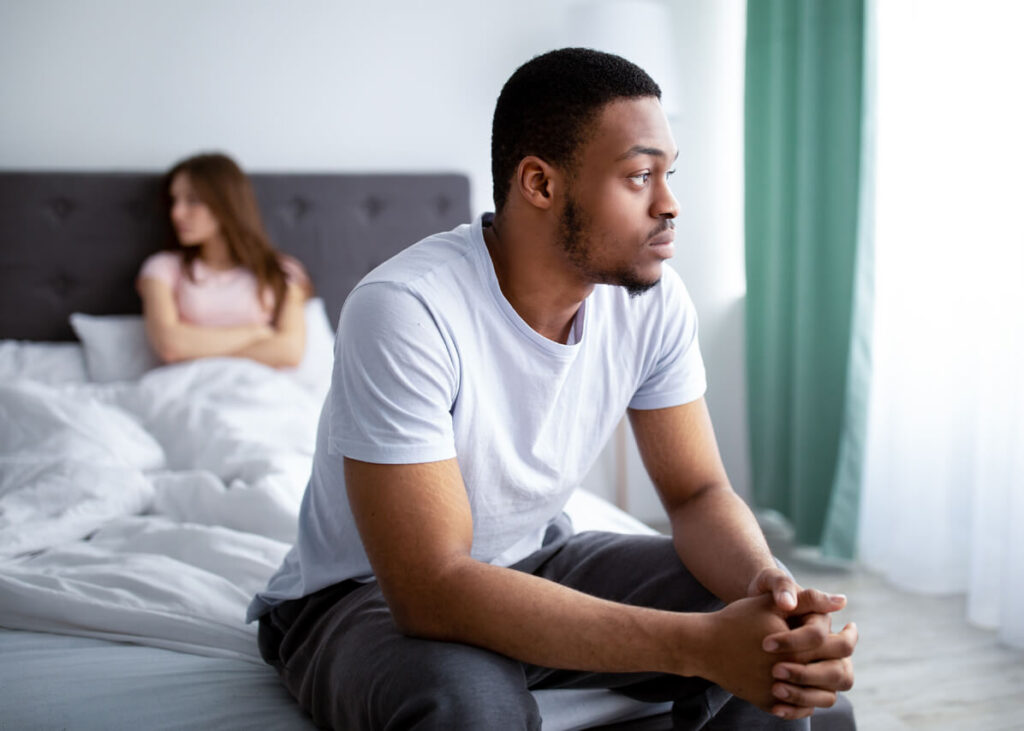 Overcoming erectile dysfunction
Erectile dysfunction (ED) is common and affects approximately one in two men between 40-70 years of age1. Its incidence is on the rise due to our ageing populations, as well as the growing number of men with medical conditions such as obesity and diabetes, which increases the risk of ED. Younger men are also increasingly affected, not only because these conditions are occurring earlier in life, but also because of societal pressures placed on men and unrealistic portrayals of sexual intercourse in online pornography.
Prior to Eroxon®, existing treatments for ED were available only on prescription in most countries around the world, creating barriers to access.2. Embarrassment, denial, reticence, and lack of awareness may further prevent someone from seeking help.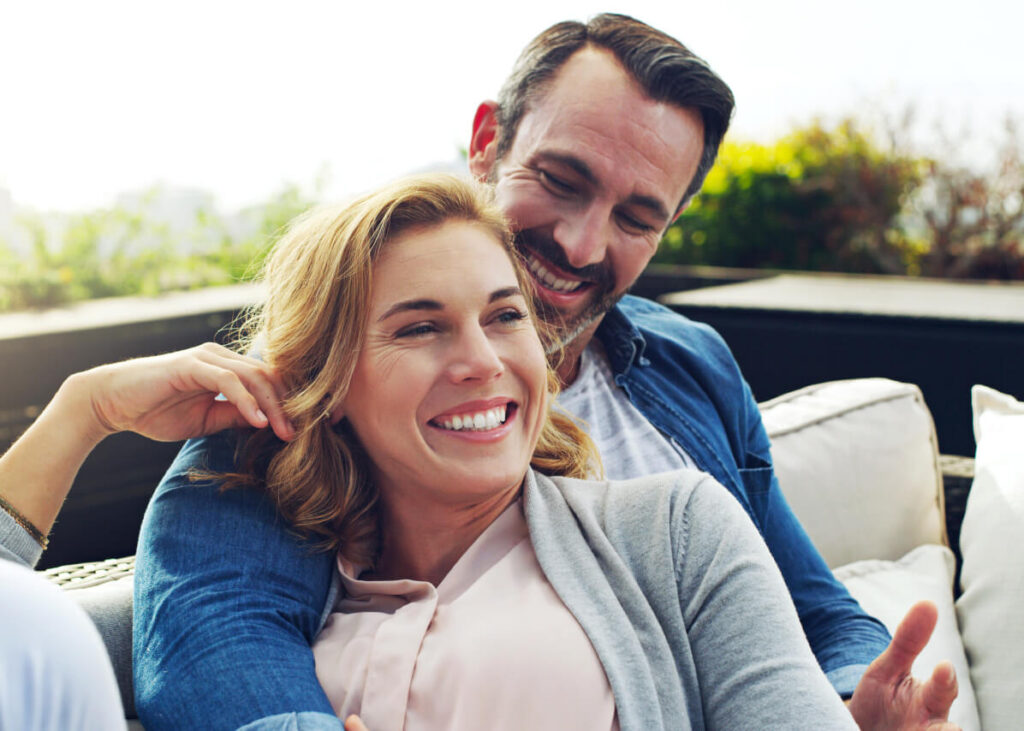 Partners wishing to be supportive and solutions-oriented are hindered by these compounding factors as only the person experiencing ED can be prescribed the treatment.
But now there's new hope for men experiencing ED and their partners, with a new addition to your treatment options. Eroxon®'s novel gel treatment is clinically proven to be effective for men with ED, whether psychological or organic (or mixed), and in mild, moderate, and severe cases.
Making treatment more accessible

Still too few men experiencing ED seek help from healthcare professionals and, of those who do, fewer still receive treatment. But Eroxon®'s fast-acting treatment, as well as its accessibility without prescription, can help you break down the barriers to treating ED.

Signposting to their doctor

Eroxon®'s labelling encourages men to have a check-up with their doctor (within the first six months of starting to use Eroxon®) to investigate whether their ED is caused by an underlying condition.

Empowering partners

Men's partners can be part of the solution, and, for the first time, take the initiative in buying the treatment themselves and incorporating Eroxon® into their sex lives.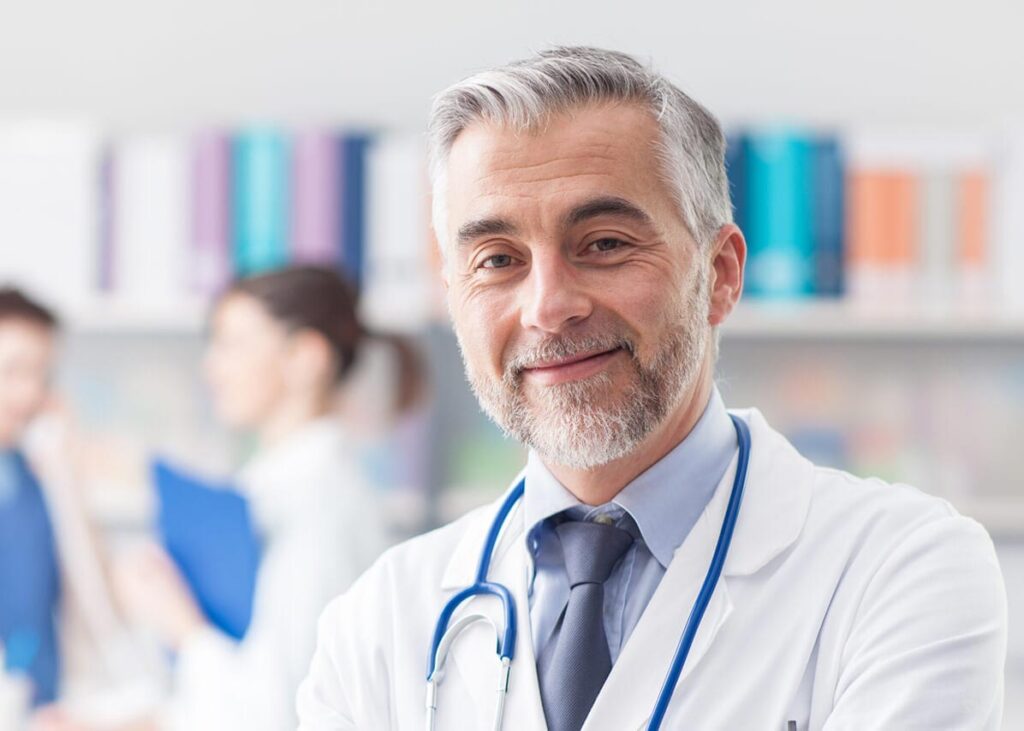 A novel alternative therapy for erectile dysfunction
Current on-demand, first-line treatments for ED typically take at least 30 minutes to one hour to work. This requires planning and patience from the man and his partner, which stands in the way of intimacy and spontaneity, and can put undue pressure on couples. Many men and their partners are dissatisfied with oral PDE5i's, with estimates that as many as 50 percent discontinue use after one year.3.
Eroxon® gel represents the first novel advance in effective treatment for ED in a decade. By recommending Eroxon®, healthcare professionals can help men and their partners restore intimacy and spontaneity to their lives – quickly, and easily.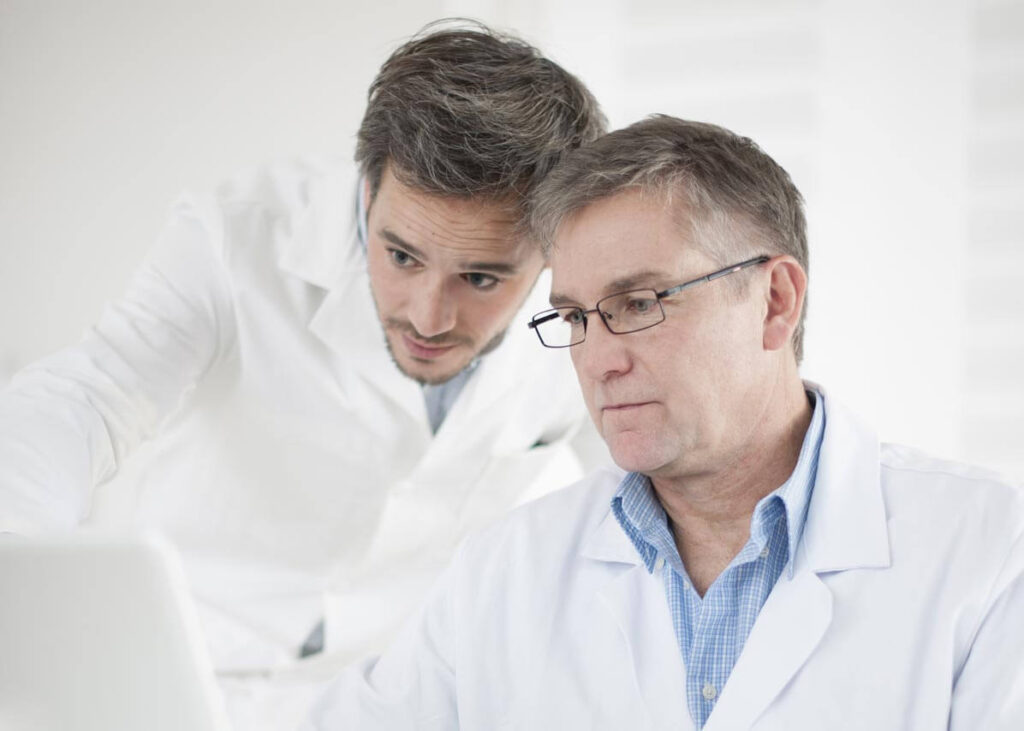 What the experts are saying
Watch a short video to find out what leading ED KOLs are saying about the benefits, features, and efficacy of Eroxon®.
Download the Eroxon® Product Leaflet
References
[1] Feldman HA et al. J Urol 1994; 151: 54 – 61
[2] In the UK, Ireland, Norway, Poland, New Zealand, and Switzerland, sildenafil can be purchased without a prescription but still requires the involvement of a pharmacist.
[3] Corona G., "First-generation phosphodiesterase type 5 inhibitors dropout: a comprehensive review and meta-analysis", Andrology, 2016, 4, 1002–1009
Availability and regulatory information
Eroxon® is approved without prescription in the EU and UK and is expected to receive a similar regulatory status in many other parts of the world.
Find out more about the product's availability and Eroxon® in the EU